Tinsel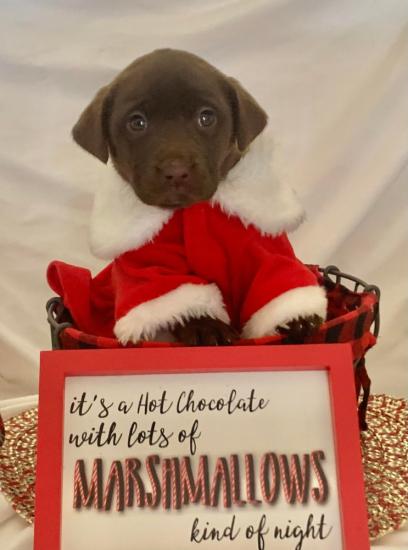 The Freeze warning puppies are ready for applications. These bundles of joy will be ready for meet and greets on December 4th. They will be spayed/neutered on December 7th and ready to go home a few days later.
These sweet puppies should fall between medium/large in size. They are typical loving, happy, playful puppies. They are not anywhere near being house trained so will need someone home for potty breaks about every 3 hrs. They will need preschool to learn proper puppy manners and socialization. The most important thing is lots and lots of hugs and belly rubs.
Tinsel- female- curious and independent thinking
Joy-female- is just that pure love, heart stealer and first one to bed
Nick-male- curious, thoughtful, loves playing ball and all things squeaky
Holly-female- comforting and studious
Noel- female- happy and playful
Mistletoe-female-silly, loving, and adventurous
Jingle-male- laid back hunk of love and first one to greet you
They are ready to be your next family member and make lasting memories in their forever home.