Welcome to Releash Atlanta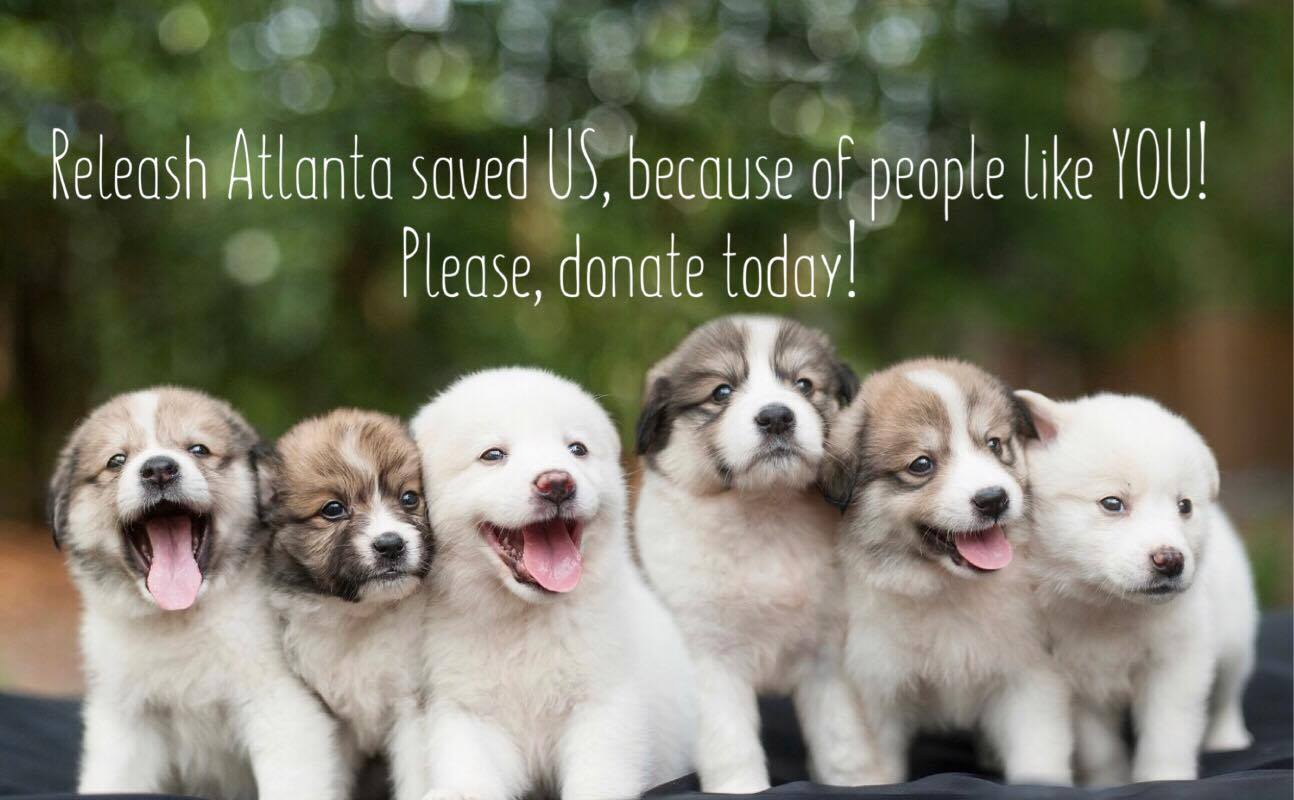 Releash Atlanta is a 501c3, not for profit, 100% volunteer run, GA Department of Agriculture licensed charitable organization that works tirelessly to save dogs from high kill shelters throughout the state of Georgia.
We receive pleas for help around the clock, 7 days a week for desperate dogs in need of help. These dogs are often loving, happy family pets that end up behind bars through no fault of their own. We dedicate our lives and resources to saving these souls. We operate 100% on the donations we receive from the public, and every penny of those donations go directly to the dogs in our care, or to the ones that soon will be.
Once dogs are in our care, they are immediately rushed to a vet to be thoroughly examined, vaccinated, heartworm tested, microchipped, spayed/neutered, and ultimately treated for whatever ailments they present with. Once they're healthy, they head to their foster home where they hang out with our awesome foster families until a loving forever home is found!
We save all breeds from Yorkies and Shih Tzus, Pit Bulls and Doberman Pinscers to mutts large and small! If a dog is in need, we are here to help and do as much as we can with the resources we have.
We stand ready to help the community find a companion that will thrive as a part of their family.
We strive to make Atlanta a better place for our homeless pets, our rescue partners and shelters as well as all of the loving, adoptive homes out there! Please consider joining our team as a foster familiy!! WE NEED YOU!