Elsie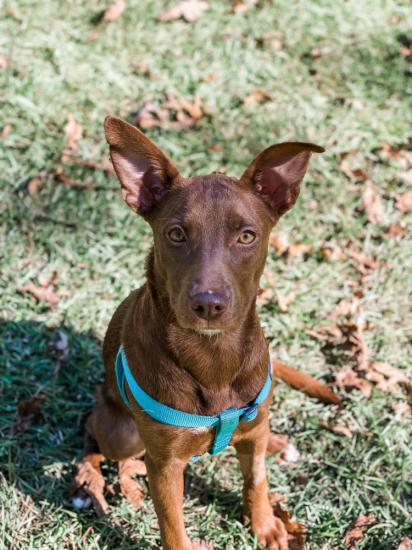 Elsie is a precious 6 month old, 25 pound little girl who was found all alone in a rural north Georgia county. She went through her stray hold, and then came straight to us and never looked back. She's been an angel in her foster home.
Catching on to potty training and crate training so quickly and getting along great with everyone in the house! She even sleeps in the bed with her foster family at night. We don't think this girl will get much bigger, meaning she'll probably be a perfect medium size even fully grown! Elsie is so smart and so well behaved! She'd love a family who would like to include her in on adventures and partake in obedience classes with her (we think she'd be valedictorian, she learned "sit" in about 5 seconds!)
Elsie would prefer a home with its own fenced in back yard, and another friendly dog in the house would be great! If you don't own another dog, or if you work outside of the house doggy daycare would be a great option for her since she's gotten along so well with everyone! Because she is still young, she will need a plan for frequent, consistent potty breaks to set her up for success in the house.