Corrine *ADOPTED*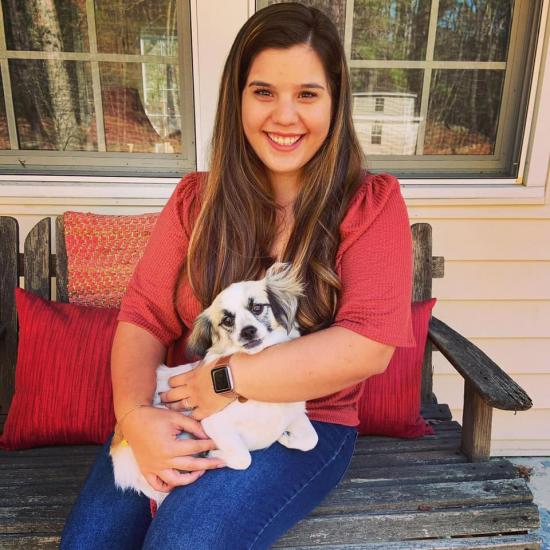 After 2 years, Corrine has finally been releashed!!!
We originally rescued Corrine from a hoarding case in 2017. She sustained a broken front leg and had some neurological abnormalities (or quirks), but was adopted a few months later.
Fast forward to 2019, her adoptive family reached out with some major concerns regarding her behavior and neurologic decline, and she was returned. Her foster took her back and was shocked at the severity of her condition. After many, many months of trial and error treatments and consultations with multiple doctors and behavior specialists, Corrine was diagnosed with epilepsy, REM sleeping disorder (the only case her neurologist has ever seen), and most recently hypothyroidism.
She is a wildly unique case, most likely due to poor inbreeding from the hoarding situation she was born into, and has extreme medical and behavioral needs. Over the past 2 years, with the correct medications and a strict daily routine, she has truly blossomed. While she will never be anywhere close to a "normal" dog, she is happy, thriving (in her own special way) and even occasionally acts like a real dog.
Corrine has found her forever home with her foster family, who is dedicated to giving her everything she needs to be a happy, yet forever odd pup.