Jack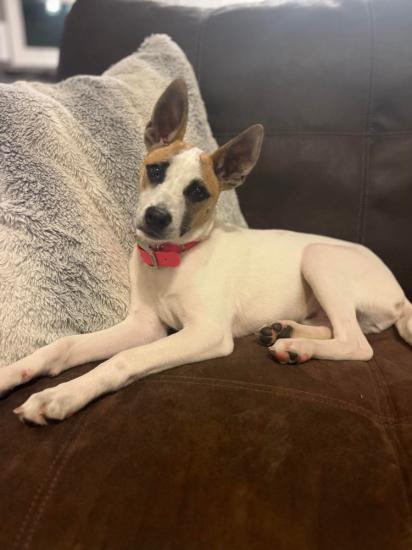 Requirements:
Fenced in yard
No kids under 10

Hi! My name is Jack, and I'm quite a survivor! My life started out rough. See, I was saved from that horrible situation a few months ago where a so called "rescue" was housing and neglecting around 200 dogs.I was very sick when Releash got me, and I fought stubborn intestinal parasites for months that made me anemic and unable to gain weight. I'm past all that now and I'm ready to find my forever home!!
I can be understandably shy towards new people, so you'll have to give me a little bit to warm up. Because of this I'd likely do best in a home without any kids under the age of 10. I live with 3 dogs now in my foster home and could probably do well with another well balanced playful dog, but my foster mom also thinks I'd be happy as an only dog.
I don't understand pottying on a leash, so I want my new home to have a fenced yard. I hang out in my crate when I'm home alone, and do pretty good! Im still a puppy and only weigh about 15lbs right now, so I'll need consistent potty breaks. We think I'll probably be around 30 pounds when I'm fully grown.
And, when I get the zoomies, I might just be the cutest thing you've ever seen!!!